Congratulations on taking charge of your health and engaging in your annual mammogram! If this is your first mammogram ever, or just your first with Rose, we know you may have a lot of questions about the experience and how to prepare. Please review the following information and video. If you have any additional questions, please contact us at 303-320-2568.
Preparing for Your Mammogram
Consider scheduling during a time when you expect your breasts to be the least tender (perhaps avoiding the week before your menstrual cycle).
Wear a top that is easy to remove and wear a two piece outfit so you only have to remove the top.
Please do not wear any deodorant, powder or lotion under your arms or on your breasts.
Fill out registration forms in advance! Click here to download our form to your computer. You can either type your information into the form and print it or print and fill it in by hand. Please bring the completed form to your appointment and provide it to the registration staff. This may save some time before your exam.
Although the actual exam takes 15-20 minutes, please be aware that your appointment could take up to 45 minutes.
What to Expect During Your Mammography Appointment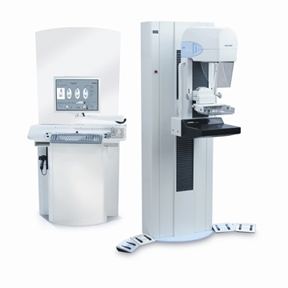 Each patient is shown to a private changing room, asked to undress from the waist up and given a heated gown as a cover. You will then be escorted to the exam room and the technologist will position each breast, one at a time, on the mammography machine. Breast tissue is compressed to prevent motion, allowing for the best image. In addition, you will be asked to stand very still and hold your breath while images are taken. The technologist will immediately review the images to ensure they are clear. Learn more in the below video.
---
The following video will walk you through the mammogram procedure at the Rose Breast Health Center.