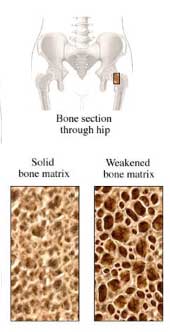 Osteoporosis Testing at the Rose Breast Center
Dual Energy X-ray Absorptiometry (DEXA) Scans
Rose Medical Center offers bone density testing with Dual Energy X-Ray Absorptiometry (DEXA) scan (the gold standard in osteoporosis diagnosis). Our brand-new state-of-the-art machine provides an X-ray scan that uses a small amount of radiation to take images of bones in the body. Testing of the bones in the spine and hip is called central DXA; testing of the arms and legs is called peripheral DXA.
The images are used to determine the density of the bones, which helps your physician determine if you have osteoporosis, a bone-thinning disease, and the likelihood of future fractures/ damage to your bones.
Call 303-320-2568 to make an appointment!
---
Fill out registration forms in advance! Click here to download our form to your computer. You can type your information into it or print and fill it in. Please bring the completed form with you when you come to your appointment and provide it to the registration staff. This may save some time before your exam.