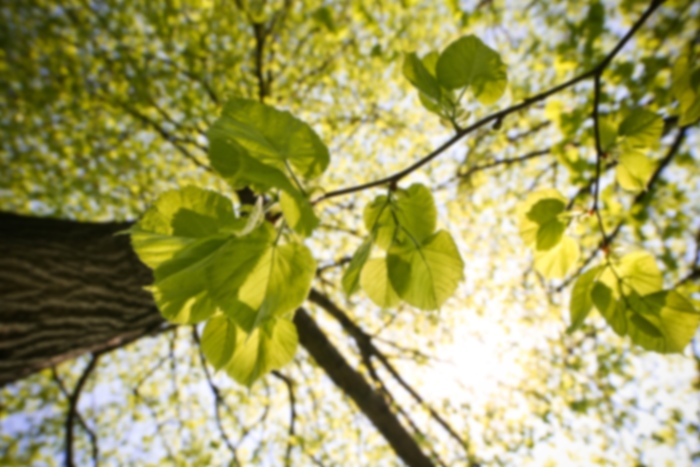 Mark Levandovsky,
MD
Medical Oncology
With board certifications in Internal medicine, Hematology and Medical Oncology, Dr. Mark Levandovsky specializes in helping patients understand their overall health "portrait," allowing people to make decisions that prevent illness and ultimately put them in charge of their health. As the founder and medical director of his Preventive Medicine and Cancer Care practice, Dr. Levandovsky provides personalized care to health conscious individuals – as well as active cancer patients and cancer survivors. He focuses on integrative care delivery, genetic and molecular risk assessments, preventive strategies, education, nutrition and psycho-oncology. Dr. Levandovsky received his medical degree from University of California Irvine School of Medicine and has been in practice for 17 years. He began his medical career at the University of California Davis Medical Center in Sacramento and has helped cancer patients across the country, including at Weill Cornell-New York Presbyterian Hospital in New York City and the Alaska Cancer Treatment and Research Center in Anchorage, Alaska.  Most recently, Dr. Levandovsky served as the Head of Breast and Urologic Oncology at St. Mary's Medical Cancer Center in Grand Junction, Colorado. An avid nature lover and fitness enthusiast, Dr. Levandovsky moved from Grand Junction to Denver in 2017 to establish his revolutionary new practice. When he's not helping patients pursue healthier lifestyles, he enjoys outdoor adventures his wife and three children.
Care Philosophy
Preventive Medicine and Cancer Care is a concierge medical practice focused on integrative cancer prevention and cancer treatment.  Dr. Mark Levandovsky, MD understands that cancer prevention and overall health relies upon a partnership approach between physician and patient. His practice is devoted to focusing on disease prevention services and a "total care" approach so he incorporates stress management, nutritional counseling and other lifestyle modifications into his care recommendations.
Sorry, this physician does not accept online appointments at this time. Please call to request an appointment.
Hca Employee Benefit Plan
Acute Leukemia
Acute Myeloid Leukemia
Adrenal Gland Cancer
All Lymphoma
Anal and Rectal Cancer
Anal Disorders
Anemia
Autoimmune Diseases
Basal Cell Carcinoma
Bladder Cancer
Bleeding Disorders
Blood Disorders
Bone Cancer
Bone Disorders
Bone Marrow Biopsy
Brain and Nervous System Cancer (incl. Gliomas, Astrocytoma, Schwannoma, Medullo
Brain Cancer
Brain Disorders
Breast Cancer
Breast Diseases
Cancer
Central Nervous System Lymphoma
Cholangiocarcinoma
Chronic Myeloid Leukemia (CML)
Coagulation Disorders (incl. Hemophilia)
Colorectal Cancer
Cryoglobulinemia
Deep Vein Thrombosis (DVT)
Esophageal Cancer
Esophageal Diseases
Gallbladder and Biliary Tract Cancer
Gastrointestinal Diseases
Gynecologic Cancer
Head and Neck Cancer
Hodgkin's Disease
Immune Thrombocytopenic Purpura - ITP
Intrathecal Chemotherapy
Kidney Cancer
Laryngeal Cancer
Larynx Conditions
Leukocytosis
Liver Cancer
Lung Cancer
Lymphoma, Large-Cell
Mantle Cell Lymphoma
Marginal Zone Lymphoma
Mediastinal Tumors, Malignant
Melanoma
Multiple Myeloma
Myelodysplastic Syndromes
Myeloproliferative Disorders
Neuroendocrine Tumors
Neutropenia
Nodular Lymphoma
Non-Hodgkin's Lymphoma
Oral Cancer
Osteosarcoma
Ovarian Cancer
Pancreatic Cancer
Pancytopenia
Pleura Cancer
Pleural Cancer
Polycythemia Rubra Vera
Primary Central Nervous System Lymphoma
Primary Hypercoagulable State (incl. Factor V Leiden Disease)
Prostate Cancer
Pulmonary Disease
Purpura
Reticulosarcoma
Salivary Gland Cancer
Secondary Malignancies
Skin Cancer
Soft Tissue Sarcoma
Squamous Cell Carcinoma
Stomach and Small Intestine Cancer
Stomach Cancer
Stomach Diseases
Testicular Cancer
Thalassemia
Thoracentesis
Thrombocytosis
Thrombosis
Urinary Disorders
Uterine Cancer
Uterine Diseases
Vascular Disease
Venous Embolism and Thrombosis
Vertebral Column Tumors
Vulvar Cancer
Sorry, this physician does not accept online appointments at this time. Please call to request an appointment.
Hca Employee Benefit Plan
Acute Leukemia
Acute Myeloid Leukemia
Adrenal Gland Cancer
All Lymphoma
Anal and Rectal Cancer
Anal Disorders
Anemia
Autoimmune Diseases
Basal Cell Carcinoma
Bladder Cancer
Bleeding Disorders
Blood Disorders
Bone Cancer
Bone Disorders
Bone Marrow Biopsy
Brain and Nervous System Cancer (incl. Gliomas, Astrocytoma, Schwannoma, Medullo
Brain Cancer
Brain Disorders
Breast Cancer
Breast Diseases
Cancer
Central Nervous System Lymphoma
Cholangiocarcinoma
Chronic Myeloid Leukemia (CML)
Coagulation Disorders (incl. Hemophilia)
Colorectal Cancer
Cryoglobulinemia
Deep Vein Thrombosis (DVT)
Esophageal Cancer
Esophageal Diseases
Gallbladder and Biliary Tract Cancer
Gastrointestinal Diseases
Gynecologic Cancer
Head and Neck Cancer
Hodgkin's Disease
Immune Thrombocytopenic Purpura - ITP
Intrathecal Chemotherapy
Kidney Cancer
Laryngeal Cancer
Larynx Conditions
Leukocytosis
Liver Cancer
Lung Cancer
Lymphoma, Large-Cell
Mantle Cell Lymphoma
Marginal Zone Lymphoma
Mediastinal Tumors, Malignant
Melanoma
Multiple Myeloma
Myelodysplastic Syndromes
Myeloproliferative Disorders
Neuroendocrine Tumors
Neutropenia
Nodular Lymphoma
Non-Hodgkin's Lymphoma
Oral Cancer
Osteosarcoma
Ovarian Cancer
Pancreatic Cancer
Pancytopenia
Pleura Cancer
Pleural Cancer
Polycythemia Rubra Vera
Primary Central Nervous System Lymphoma
Primary Hypercoagulable State (incl. Factor V Leiden Disease)
Prostate Cancer
Pulmonary Disease
Purpura
Reticulosarcoma
Salivary Gland Cancer
Secondary Malignancies
Skin Cancer
Soft Tissue Sarcoma
Squamous Cell Carcinoma
Stomach and Small Intestine Cancer
Stomach Cancer
Stomach Diseases
Testicular Cancer
Thalassemia
Thoracentesis
Thrombocytosis
Thrombosis
Urinary Disorders
Uterine Cancer
Uterine Diseases
Vascular Disease
Venous Embolism and Thrombosis
Vertebral Column Tumors
Vulvar Cancer