Parenting and coronavirus: Positive parenting tips during COVID-19
May 26, 2020
Everyone reacts differently to stressful situations, including children. If your child is causing disruptions or behaving poorly at home, implementing these positive parenting tips may help your child cope with the stress caused by the coronavirus ...
---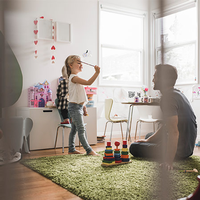 Parenting and coronavirus: Helping children cope during COVID-19
May 21, 2020
They may not show it or articulate it in the same way as adults, but children are also experiencing stress and anxiety during the coronavirus pandemic. Learn strategies to help your child cope during COVID-19.